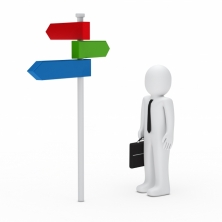 Here is what some of our clients are saying about us and Theatre Manager …
Our in-house server with 4 hard drives crashed and while we do daily disk backups, it wasn't enough to rescue all the data from Theatre Manager. According to our IT team, the server should never have crashed, yet the perfect storm transpired and it did, shutting down our Ticket Centre for 4 days. Thankfully, ArtsMan was backing up our Theatre Manager database as part of the cloud database backup service and was able to restore most of our lost ticketing transactions. The ArtsMan team was incredibly helpful and we would have been shut down longer without their support. If we had been subscribing to ArtsMan's Private CLOUD Hosting Service, this would have never have happened. Thank you for the rescue!
In the recent survey that I have gotten, there were the usual questions about the pros and cons and to be honest I couldn't think of any cons.

Love, love this system. It is always being updated and keeping up with the industry, which is so important. And, you can't beat the cost and service!
I'm so happy! Your system is amazing, versatile and user friendly ... and did I say amazing?!
I am consistently amazed at this software - every detail and want is covered. Having worked with more than a dozen ticketing programs over my two decades in this business, nothing really compares. Theatre Manager is a great product."
I just wanted to take a moment to tell you how wonderful our trainer was when she spent two weeks with us in Door County. She is an exceptional teacher and did a great job making use of the time without overwhelming us. Her patience is amazing!!!! You are very lucky to have her and we feel lucky that she was assigned to us as our trainer. Since her departure, I have utilized your remote, email and phone help, finding everyone that I have dealt with to be quick to respond and very helpful. I never feel stupid for asking any question and each time, I learn more, making me feel more confident with your product. So often, we are all quick to share our complaints about people so I wanted to let you know how great our trainer was. Thanks for everything - I really do LOVE Theatre Manager."
When we started, we were looking for new software to integrate our School and Pilates Center with ticket sales and donations. Three years later, we recognize that we have found a partner interested in our well being.
Theatre Manager has been a great tool to help all our departments be more efficient and effective. Reporting of information is easy, management of contact information is centralized, and training on the use of the system is simple. Theatre Manager has helped us be successful."